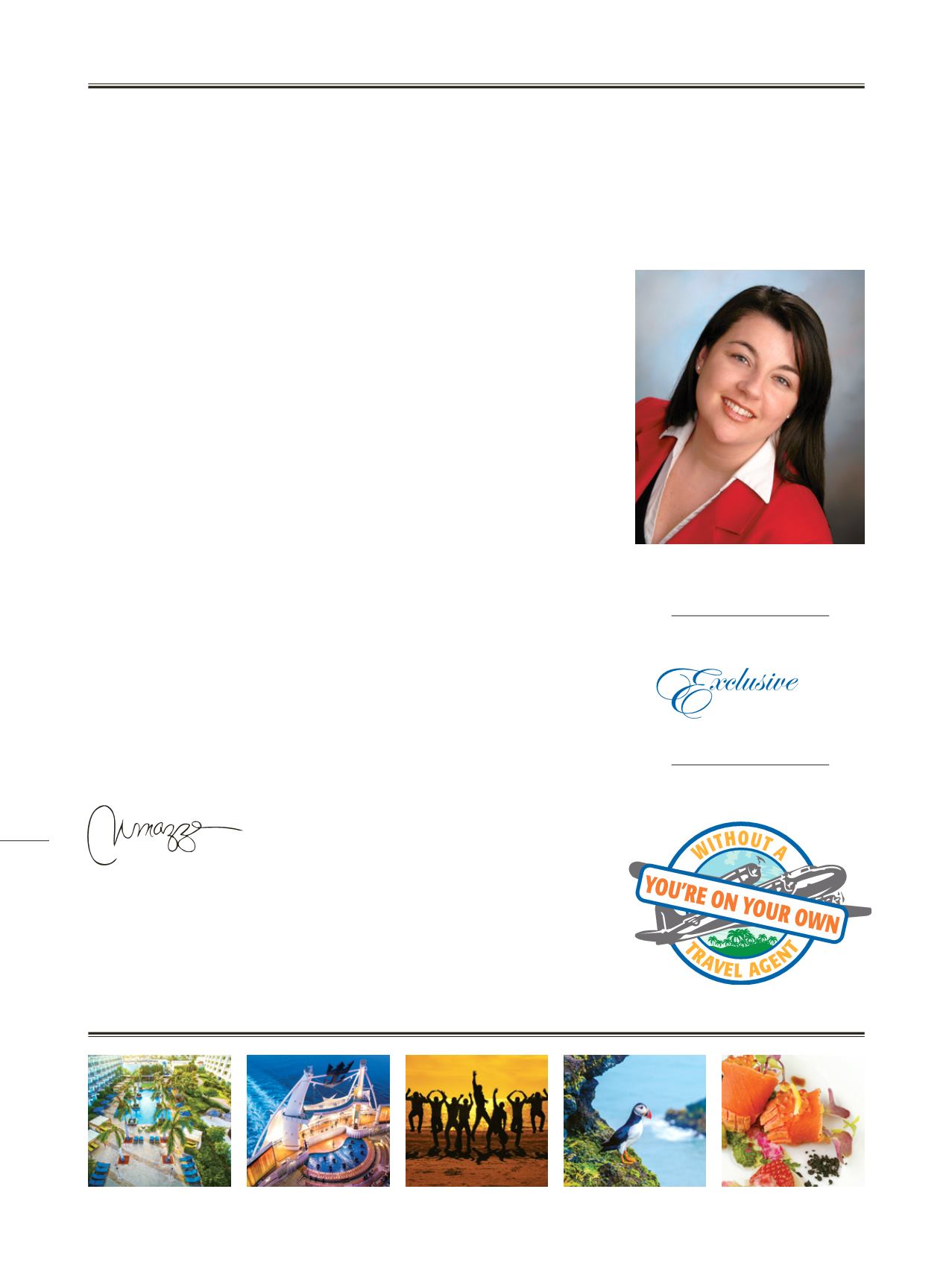 WELCOME
ALL THE PIECES TO THE PERFECT GETAWAY
What is it that makes a vacation not just memorable, but truly extraordinary? Is it
an exotic destination? Gorgeous accommodations? Out-of-this-world service and
If you ask me, an extraordinary vacation needs all of these parts, plus one more
— a great travel professional.
Our travel professionals are among the world's most knowledgeable in the industry,
drawing upon their personal experiences and global connections to create
unparalleled travel adventures for you and your family — all provided with the
greatest possible value to you.
In this spectacular issue of
JOURNEYS
we'll take you to across the globe and close
to home in search of the perfect vacation. For a memorable adventure, we'll head
to Iceland to find out what makes this very special country one of the hottest
tickets in travel today. Along the way we'll find out what's new and trending in
cruising, sample some of Vancouver's best bites, and uncover some of the best
bachelor party destinations around the world.
Last But Not Least
column, we'll meet up with Padma Lakshmi,
New
York Times
Best-Selling Author and Host/Executive Producer of
Bravo's Top Chef,
to find out more about her current adventures and globetrotting journeys.
All this any much more awaits you in this issue of
JOURNEYS!
Remember, when traveling is done right, it does not matter necessarily where you
venture, but that you return home, a happier, wiser person.
VIP