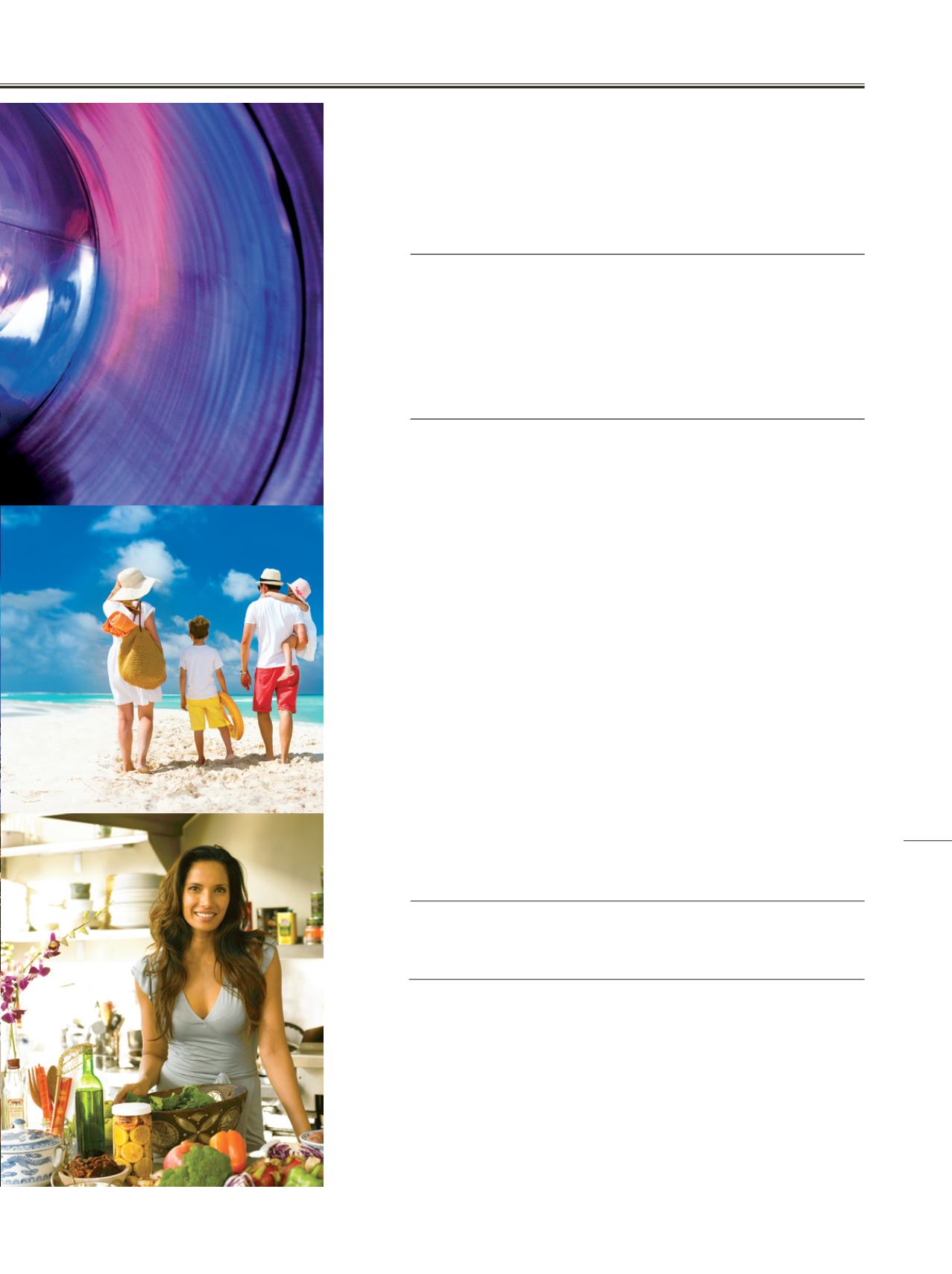 . . . . . . . . . . .Nicolé Mazza
. . . . . . . . . . . . . . . . . . .Matthew Schroeder
. . . . . . . . .Sean Ayling
. . . . . . . .Alissa Schelp, Maria Theobald, David DaCosta
. . . . . .Kevin Cornelius
. . . . . . . . . . . . . .Gregg Nielsen, Victoria Sciortino
. . . . . . . . .Lori Harris, Cathie Lewis-Hardy, Bonnie Friedman,
Kathy Bunbury, Sara Pucely
©American Marketing Group, Inc. All rights reserved. Photocopying or electronic redistribution is strictly
prohibited without the express written permission of the Editor-in-Chief. Coupon o‰ers only valid on
original coupon. Prices and availability of o‰ers are subject to change without notice.
Letter From The Publisher
Great Deals on Romantic Getaways
A Message From Your Travel Agent
The best trip of your life is awaiting you.
TOP BACHELOR PARTY DESTINATIONS
HAVE THE TIME OF YOUR LIFE!
All-Inclusive resorts in the Caribbean & Mexico raise the bar on
Creating the perfect destination wedding in the Caribbean or
Mexico has never been easier!
VANCOUVER…ONE BITE AT A TIME
Learn more about this Best-Selling Author and TV Host/Executive
Producer's globetrotting adventures.
A new group of cruise ships is elevating the bar on vacation fun.
CONTENTS
Photo by Charles Thompson