Speakers
As an attendee at the Well-Being Travel Conference 2012, you'll hear from the brightest minds in the wellness, health, medical and travel industries. Thought-provoking sessions will explore how leaders in these complimentary market segments can build stronger alliances and work together to capture the attention
David Boucher President & COO, Companion Global Healthcare and health-related spending of consumers. It will take a concentrated effort to marry these industries in a way that best serves them – and this event promises to bring new ideas and structures to the table.
David Boucher
President & COO, Companion Global Healthcare
"Real-Life Experiences of Globe-Trotting Patient Travelers"
This must-see session delivers personal insights from actual patient travelers living in the U.S. Speaking on a panel moderated by David Boucher, each participant will describe their unique experience with medical travel abroad. They'll talk in detail about what worked and what didn't. You'll pick up critical information that you can use to promote medical tourism. Come prepared with questions to ask these veteran patient travelers.
About David: With over 25 years of health care administration experience from the perspective of both the health plan and medical facility, David Boucher founded Companion Global Healthcare and currently leads the company. He began his career with BlueCross BlueShield of South Carolina in 1981 before leaving the payer community to hold several executive positions within hospitals, including serving as CEO of three different facilities with Quorum Health Group.
He returned to BlueCross in 1999 to oversee commercial EDI transactions, provider e-commerce initiatives, provider services, member complementary health programs and medical management services. Under his leadership, the company launched several award-winning Internet services, including STATchat, a Voice Over Internet Protocol (VOIP) service for provider service, real-time claims adjudication and Web precertification.
Mr. Boucher earned his Bachelor of Science degree in Community Health Administration in 1980 from Slippery Rock State University (PA) and his Masters of Public Health degree from the University of South Carolina in 1982. He is a Fellow in the American College of Healthcare Executives (ACHE), an active member of the South Carolina chapter of the Healthcare Financial Management Association (HFMA), and is active with the Spring Valley Rotary Club to marry these industries in a way that best serves them – and this event promises to bring new ideas and structures to the table.
"The various elements of the leisure travel industry are quickly finding themselves in the medical travel business. As more Americans and Canadians travel overseas for necessary surgical care, an increasing number of airlines and cruise lines are making accommodations for them.
Certainly a growing number of international hospitals are courting these traveling patients. Large self-insured employers are also beginning to understand the real value proposition of international medical travel to their employees…and to their bottom lines!
The savvy travel agency today recognizes the nuances of international medical tourism…..then connects with professional medical travel facilitators who work in concert with them to ensure safe travels. Well-Being Travel has done their homework over the past three years to build a 'best in class' solution."
David Boucher, MPH, FACHE
President and Chief Operating Officer of Companion Global Healthcare, Inc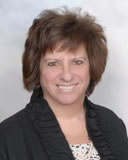 Laura Carabello
Founder and Principal
CPR Strategic Marketing Communications
"2012: The Rise of a Global Healthcare System"
In the past few years, medical travel has drawn interest from the self-funded employer community and the nation's health plans, sparking growth and, in the wake of healthcare reforms, promising to transform medical travel into a global and integrated healthcare system. A forecast by Deloitte Consulting projects that medical tourism originating in the U.S. could jump tenfold over the next decade, to nearly 16 million Americans a year seeking high quality, cost-effective procedures, from knee and hip replacements to prostate surgery and heart bypasses. Learn more at this eye-opening presentation.

About Laura: Laura Carabello is an entrepreneur and strategic marketing consultant. Her deep and wide-ranging knowledge of international and national healthcare business stems from more than 25 years spent growing business-to-business and direct-to-consumer healthcare and technology companies. She has worked with over 1,000 companies, including public and private organizations. Her work has also included numerous startups and VCs, and she played interim VP Marketing roles for several ventures. She has also created major growth strategies through new market penetration, M&A, industry roll-ups, etc. She serves as a strategic advisor to public, private, and not-for-profit entities, and has been invited by the U.S. Federal Trade Commission to testify on healthcare advertising and marketing ethics.
"The travel community will play an increasingly important role in helping Americans to access more affordable, high-quality healthcare beyond our borders. Individuals and employers will need to turn to competent travel professionals who understand the challenges – and opportunities – that are now available. Kudos to those in the travel industry who are meeting the needs of consumers who now recognize that medical travel is a viable option for surgery and treatment not available or simply too expensive in the United States."
Laura Carabello Medical Travel Today
Dr. William Ruschhaupt
Chairman, Global Patient Services Cleveland Clinic
"Challenges and Opportunities to Servicing Patient Travelers"
The Cleveland Clinic is one of the world's premiere medical facilities providing in-bound medical services. Hear directly from a leader about the special medical services and procedures that need to be put in place to meet the needs of non-local patients. This session will delve into the challenges and opportunities involved in servicing traveling patients, and will give you valuable insights into practical solutions.

About William: Dr. William Ruschhaupt is a Staff Physician in the Cleveland Clinic Department of Cardiovascular Medicine, Section of Vascular Medicine in the Heart and Vascular Institute. For more than 80 years, the Cleveland Clinic has provided world-class medical care for people throughout the nation and around the world. Comprised of the National Center and International Center, Global Patient Services is a full-service department with more than 70 patient service specialists, patient service coordinators, financial counselors, and support staff. Dr. Ruschhaupt is a specialist in treating peripheral vascular disease, arterial and venous disorders, leg ulcers and swollen leg related to cardiovascular disease. He is a certified Diplomate of the American Board of Internal Medicine. He is a also a member of the American College of Physicians-American Society of Internal Medicine, the Society of Vascular Medicine and the Academy of Medicine of Cleveland/Northern Ohio Medical Association. In addition to his clinical duties, Dr. Ruschhaupt has served as Director for the Patient Financial Services Systems Development and Implementation Project. He has been Acting Chairman of the Department of Vascular Medicine as well as Section Head. Currently, he is Chairman of Global Patient Services and continues to assist as Physician Director of Institutional Relations and Development.
Stephen C. Brewer, M.D.
Director, Canyon Ranch Health Resort
"How to Achieve Your Personal Everest Through Integrative Care"

About Stephen: Dr. Stephen Brewer is the Medical Director of the world-renowned Canyon Ranch Health Resort in Tucson, Arizona, and is the author of "The Everest Principal." He is a board-certified family physician with a subspecialty in integrative medicine. Dr. Brewer and his coauthor, Peggy Wagner, have developed a Peak Performance program whose purpose is to help individuals excel in their health and their goals, both personally and professionally. Dr. Brewer He began his professional career as a small-town doctor and later moved to Cincinnati. He then studied a form of hypnosis called guided imagery, trained in medical acupuncture at UCLA, and completed a Fellowship of Integrative Medicine at the University of Arizona under the direction of Dr. Andrew Weil. Dr. Brewer became the first medical director of the TriHealth Hospital Integrative Medicine Department in Cincinnati. In 2004 he assumed the role as Medical Director at the Canyon Ranch Health Resort in Tucson, Arizona.

Camille Hoheb, M.S.
CEO, Wellness Tourism Worldwide;
Consultant, Global Spa and Wellness
"Well-Being Vacations: The How, What and Why"
Vacations are no longer considered a luxury. Growing evidence shows that time off is needed for good health and translates into productivity, and when both are combined, happiness often results. Find out why consumers are choosing experiences over possessions. Learn about the motivations and emotional drivers to vacations and well-being focused travel experiences. You'll hear some of the recent research findings from major airlines and travel companies and trends on travel and wellness.
About Camille: Camille Hoheb is the CEO of Wellness Tourism Worldwide, an international trade alliance whose mission is improving well-being and economic growth through travel. She holds a dual role as principal of Global Spa and Wellness, a consultancy focusing on emerging shifts and convergences related to healthcare, wellness and tourism. Having performed strategic planning and directed both operations and marketing for the healthcare and wellness industries, her career has spanned and linked physicians, hospitals, medical spas and wellness destinations worldwide for nearly twenty years. She launched her career in hospital management where she was responsible for business development, marketing, public relations, physician relations, community outreach and health promotion. Ms. Hoheb later held executive positions with several healthcare franchise companies and succeeded in the rapid growth of hundreds of medical practice start ups. More recently, Ms. Hoheb was charged with developing health tourism and increasing executive health business for a 5 -star luxury hotel brand.
Robert Priddy
Vice-Chairman and President, American World Clinics
"One World, One Standard for Quality"
The global medical system tends to operate in a pass/fail evaluation arena and what consumers and payors deserve is better actual measures allowing them to look beyond outcome data to process, credentialing and other variables that can be measured and that offer high predictability of quality. Learn more about current credentialing options along with recommended meaningful quality measurements and indicators.
About Robert: Robert Priddy is a healthcare executive and entrepreneur – and a nationally recognized speaker to physician audiences. He is president of third_Evolution, LLC, a consulting firm specializing in developing and providing physician career services.

Mr. Priddy is past president of UniVOICE Global Communications, LLC, a software-based language interpretation company serving the healthcare industry. He was a founder of Global Health Registry, a non-profit software company dedicated to creating universal access to discrete medical utilization data for public health research and personal health record development. Earlier, he served as a senior marketing and staff development executive with a number of hospitals – at Sacred Heart Hospital, Cumberland, Md., Decatur Memorial Hospital, Decatur, Ill., DePaul Medical Center, Norfolk, Va., and Proctor Hospital, Peoria, Ill. Bob also held marketing and product management positions in medical products and other businesses.

The recipient of numerous advertising and marketing awards, Mr. Priddy earned his undergraduate degree, with honors, in journalism from West Virginia University and his master's degree in management from Frostburg State University.

call for speakers
The Well-Being Travel advisory council is accepting requests for proposals for speakers interested in participating in the Well-Being Travel Conference. Please be very specific in your presentation topic and be sure to include what the benefit there will be to the audience. It is our goal to have all attendees leave with a specific action plan. Please click here to complete the information on the attached PDF and submit. Thank you!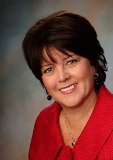 anne marie moebes
Executive Vice-President, Well-Being Travel
"What's the Buzz All About with Medical & Wellness Travel?"
Medical and wellness travel are among the fastest growing niche markets in the travel industry. The opportunity for health facilities, travel suppliers, travel sellers and destinations to collectively increase their sales is tremendous. Learn how each industry segment plays an essential role in educating the consumer about the options and benefits of traveling for medical procedures and wellness treatments; and the trend of Corporate America encouraging this type of travel. Discover how we can work together to market and distribute these specialty products and services for the greater good of consumers and each of the organizations involved in the transactions.

About Anne Marie: As Executive Vice President of Well-Being Travel, Moebes is responsible for the development, execution and management of the company. A 30-year veteran of the travel industry, Moebes has extensive expertise in travel agency relationships, integrated marketing and promotions, strategic planning, sales development, brand awareness, training and e-commerce. Prior to heading up Well-Being Travel, she served as Chief Marketing Officer for TRAVELSAVERS for 8 years. She was also Director of Agency Marketing for Alamo Rent A Car. Previously, she served ASTA (American Society of Travel Agents -- the world's largest travel trade organization) over a 12-year period in several capacities, including Senior Vice President and General Manager, and Vice President of Education and Training. She also sits on the IATAN (International Airlines Travel Agent Network) board. Moebes has been recognized as a forward thinker and results-oriented leader in travel, and has received several industry awards. She was named one of "The 200 Most Powerful Women in Travel" by Travel Agent Magazine every year from 1998-2003; recognized as one of the "Top Association Executives of the Year" by Association Trends Magazine; and included among the "Who's Who in U.S. Women Executives" roster.

Dr. Jamil Hussain
Vice President, Global Markets Press Ganey
"Improving Patient Experience & Health Care Outcomes in Global Markets"
During this session, attendees will hear about the strategies, tools, and drivers that are used to assess and improve the patient experience and their healthcare outcomes. As the global healthcare industry continues to grow, quality care standards will become even more critical to its viability as well as to the objective of providing superior patient experiences. About Jamil: Dr. Jamil Hussain of Press Ganey has a wealth of experience in the BioPharma and health care markets and has held executive positions in sales, marketing, and business development with extensive experience in Europe, Middle East, Asia, Latin America, and North America. He has worked with such companies as Informa, MicroStrategy, Reed Elsevier, Pfizer, AstraZeneca, and GlaxoSmithKline. Dr. Hussain has 20 years combined experience in sales, business development, and marketing at executive level. He also holds a PhD in Pharmacokinetics.

Kiana Bright
Vice President, Co-Founder
Thailand Medical Travel and Toursim
"Travel Agents Specializing in Medical Tourism"
Kiana Bright is a travel agent who pioneered the development of inbound medical tourism facilitation in Thailand over a decade ago. As founder of Thailand Medical Travel & Tourism, she has developed extensive networks of medical service providers allowing her international clientele access to the most affordable quality healthcare services. Her presentation will address the key elements necessary for the travel agent to successfully expand into this burgeoning specialty area including: the integration of the travel industry with a quality health care delivery system; coordinating medical travel; establishing reliable and enduring relationships with medical providers; client screening and processing; delivery of the best "on ground" support for medical travelers; and identifying marketing and networking opportunities for the largest niche travel industry in the world.

About Kiana: Kiana Bright is a co-founder of Thailand Medical Travel & Tourism, Inc and the founder of medical tourism in the East of Thailand. Ms. Bright has extensive experience in tourism and medical tourism industries.
Ms. Bright began helping international patients even before the term Medical Tourism emerged. The pioneering services provided at the partnered hospitals and clinics became a good standard model for another medical providers interested in increasing the number of international clientele.
Previously having lived in Paris, Cambridge (U.K.) and Toronto (Canada), this allows her to better understand the expectations and concerns of people from many different cultural backgrounds. She is also fluent in French, English, Thai and Laotian.
Ms Bright holds a BA degree in English from Thammasat University (Thailand), tourist guide license from Faculty of Archeology at Silapakorn University (Thailand), and Business Management/ Marketing Certificate from University of California, San Diego, U.S.A. She is also a volunteer lead trainer for Travel With Assistance Foundation , a 501( c) 3 Non-profit organization.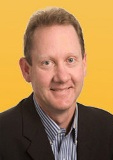 Ron Cates
Director, New Market Development Constant Contact
"Breakthrough Secrets of Internet Marketing for Medical and Wellness Travel"
Marketing is the key to success in any business and in every market. Learn professional marketing strategies that will give you a competitive edge and hear practical advice on making every marketing dollar count. This session will provide in-depth instruction on how to use email marketing and social media to successfully promote medical and wellness travel.

About Ron: Ron Cates of Constant Contact is one of the country's leading digital marketing experts and the nation's most popular digital marketing presenter. The host of Email Marketing Radio and Social Media Nation, Ron is renowned for his unparalleled expertise and his ability to convey the most advanced marketing technology concepts in an entertaining style that can be easily understood by all.
An award-winning business leader, Cates has developed a broad range of solutions for non-profit organizations, marketing professionals and small businesses. He is a popular speaker and educator on topics including developing and maintaining powerful relationships with stakeholders, email marketing strategies and designing effective email communications. Cates conducts more than 100 workshops and seminars each year.
Mark Pestronk
Attorney At Law, Law Offices of Mark Pestronk, P.C.

"Legal Aspects of Medical Tourism and How to Mitigate Your Risk"
Do you know how to protect yourself and your agency from a legal perspective? This seminar provides critical information that travel sellers need to know about the legal aspects of selling medical and wellness travel. This well-known advisor to the travel industry will give practical guidance that's worth hundreds of dollars, including important disclaimers for travel sellers to use with their medical and wellness clientele.

About Mark: Mark Pestronk is engaged in the private practice of law with the Law Offices of Mark Pestronk, P.C., The Travel Law Office, in Washington, DC. Mark has 38 years' experience in representing travel companies in industry-related matters, and is among an elite group of lawyers nationwide whose practice is solely devoted to travel industry concerns.
Mark is the weekly legal columnist for Travel Weekly and the author of over 700 trade-press columns on such topics as trade contracts, acquisitions, debit memos, and liability. He is a popular speaker at industry-related meetings, seminars, and conferences, and he has led seminars for all travel agency associations, consortiums, and franchises.
A native of New York City, Mark holds bachelor's and master's degrees from Johns Hopkins University in inter¬national relations (1971) and a law degree from Georgetown (1974). He is a member of the bars of the District of Columbia and Virginia.
Mark is also one of the top all-time money winners on the TV game show "Jeopardy!".
ANNE BIGING
Managing Director, Healing Hotels of the World

"Meeting Travelers' Holistic Needs at Hotels and Resorts"
This informative session will delve into what it means to create a holistic environment that helps to facilitate a heightened experience of wellbeing for guests at luxury hotels and resorts. Insights will be offered into how to design parameters that generate a healthy ROI. And you'll hear what guests from all over the world expect today on the wellness front from the best hotels and resorts.

About Anne: Anne Biging is founder of Healing Hotels of the World. She has a successful track record of over 20 years experience in international tourism destination marketing, public relations and hotel consulting .Prior to joining the tourism industry, Anne was a journalist and author traveling the world. For many years, she learned about health and well-being through the study of yoga, meditation, ancient Indian scriptures and several healing techniques. Being a global traveler for two decades prompted her search for the perfect places to stay, enjoy, relax, learn, transform and heal. These experiences were the basis or "seed" for creating this unique brand Healing Hotels of the World. Anne is supported and inspired by a team of internationally renowned spa and health professionals.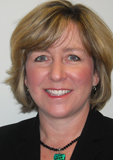 TRACY SIMONS
President, Custom Assurance Placements
"Risk Management Solutions for Medical Travelers"
Standard travel accident insurance has an exclusion if the traveler is traveling for the purposes of receiving medical care. This session will address the risk management solutions for medical travelers and stakeholders. The focus will be on specialty travel accident insurance, which includes cover for standard travel accident with a special complications cover.

About Tracy: Tracy H. Simons is president and principal of Custom Assurance Placements, Ltd. (CAP), a specialty program insurance broker. She has a BA degree from the University of South Carolina's school of business and international studies.Tracy is an owner and founder of two insurance operations. Tracy started an independent insurance agency, Caswell-Hahn Insurance Group in Hilton Head Island, SC in 1995 and sold the agency in 2000 to move to Columbia, SC. There she founded, with partner Harold H Adams, Jr., Custom Assurance Placements, Ltd. (CAP) an insurance brokerage. CAP was formed in 2000, and brought international insurance expertise from partner, Hal Adams who had been insuring international organizations since 1980. CAP is tribunalized at Lloyds, London and is an MGU, MGA and broker for various insurance programs, both domestic and international. CAP has been working with the international medical travel industry to develop leading medical travel programs. CAP has worked with various innovators in the medical travel/tourism industry to meet insurance needs and has developed comprehensive solutions for facilitators, health care providers, individuals and employers.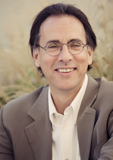 JOSEF WOODMAN
Founder & CEO, Patients Beyond Borders
"Consumerism of the International Patient Experience and Opportunities for the Travel Sector"

The rise of new technology-driven consumer models in finance, shopping and travel have spawned new behaviors in healthcare as well. While online appointment bookings and physician consultations are fast becoming commonplace, it's only the beginning. This seminar explores the future role of patient-driven ratings and rankings, the "consumerization" of quality and patient experience data, and the merging of the medical and the travel experience through the increased popularity of discounted offerings and custom packages for medical procedures and wellness programs.
About Josef:
Josef Woodman is CEO and Founder of Patients Beyond Borders, producer of print, online, and mobile resources for international health travelers. He has spent more than five years touring 150 medical facilities in 30 countries, researching medical tourism and global healthcare. Co-Founder of MyDailyHealth and Ventana Communications, Josef's pioneering background in health, publishing, and web technology has allowed him to compile a wealth of information about global health travel, telemedicine, and consumer-directed healthcare demand. He has lectured at the UCLA School of Public Health, Harvard Medical School, and Duke Fuqua School of Business and has chaired and keynoted conferences on medical tourism and global healthcare in 14 countries. Josef has appeared in numerous print and broadcast media, including CNN, ABC News, Fox News,
The New York Times
,
Barron's, The Wall Street Journal,
and more.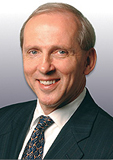 sean sullivan
President, Institute for Health and Productivity Management
"Achieving Wellness in the Workplace" with Deborah Love
Medical costs are rising rapidly around the world as the burden of lifestyle-related chronic disease increases with income in developing economies. Multinational employers now are creating global health strategies to include wellness programs wherever they operate in the world, and large local companies in Brazil and China and Mexico are beginning to implement these programs with their work forces. In addition, workplace health promotion is becoming a national priority in the older work forces of Europe and Japan.This session takes you on a global tour of health and productivity initiatives, and describes the "wave of wellness" now running against the tide of chronic disease threatening to engulf national as well as corporate budgets and reduce the productivity of the global economy.

About Sean: Mr. Sullivan is the Co-Founder, President and CEO of the Institute for Health and Productivity Management, which is a global enterprise working with employers to improve their employees' health and maximize its impact on business performance. Since its founding in 1997, the Institute has served as the catalyst and champion of an expanding international movement to make health a leading human capital asset for the 21st century. Prior to founding the Institute, Mr. Sullivan was the original President and CEO of the National Business Coalition on Health; and spent ten years as a Washington-based health policy analyst – as a fellow at the American Enterprise Institute for Public Policy Research, and as Executive Vice President of New Directions for Policy. He is the author of articles and monographs on health policy and health care market trends, and has testified on these subjects before Congress and state legislatures. Mr. Sullivan is Co-Editor of the quarterly magazine Health & Productivity Management and is on the editorial board of Managed Healthcare Executive. Mr. Sullivan holds degrees in economics from Harvard, and law from Stanford.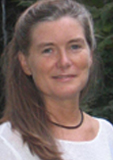 deborah love
Executive Vice President, Institute for Health
and Productivity Management
"Achieving Wellness in the Workplace"with Sean Sullivan
Medical costs are rising rapidly around the world as the burden of lifestyle-related chronic disease increases with income in developing economies. Multinational employers now are creating global health strategies to include wellness programs wherever they operate in the world, and large local companies in Brazil and China and Mexico are beginning to implement these programs with their work forces. In addition, workplace health promotion is becoming a national priority in the older work forces of Europe and Japan.This session takes you on a global tour of health and productivity initiatives, and describes the "wave of wellness" now running against the tide of chronic disease threatening to engulf national as well as corporate budgets and reduce the productivity of the global economy.

About Deborah: Ms. Love is Executive Vice President, COO and International Liaison of the Institute for Health and Productivity Management (IHPM), and also serves on its board. In addition, she is General Manager of the Academy for Health and Productivity Management - the teaching arm of the Institute; and she is Co-Editor of Health & Productivity Management magazine. She joined IHPM in 2001 with 20 years experience in operations management of a small trucking company, an international textile and printing company, and an electronic architectural design firm. Ms. Sullivan also brings experience as an entrepreneur from her 10-year art business. She has worked for more than 36 years in both the public and private sectors, combining her job responsibilities with those as a lifelong caregiver for her son who was born with a degenerative heart disease. She now has organized a non-profit foundation to serve the needs of working caregivers.
Stephen Thompson
CEO, Johns Hopkins Medicine International
About Stephen: With over 25 years of experience in various positions within academic medicine and academic health centers, Mr. Thompson is the Founder and CEO of Johns Hopkins Medicine International. The organization was established as the arm of Johns Hopkins Medicine providing a focus for all international activities. Its purpose is to establish international programs and businesses that are consistent with and support the Johns Hopkins Medicine mission of excellence in clinical care, research and teaching. Mr. Thompson has a particular interest in identifying innovative ways for Johns Hopkins to collaborate with a wide range of partners to work towards the common objective of improving health and the quality of healthcare delivery around the world. He was recently appointed by the President to the U.S. Travel and Tourism Advisory Board.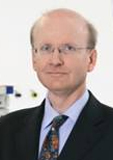 Dr. Edward Watson
CEO, Medtral Limited
About Edward: Dr. Watson is the Founder and Executive Chairman of Ascot Hospitals International (AHI), a division of Medtral Ltd. AHI is a New Zealand-based company focused on the country's excellent medical environment and long history of high quality health provision to create a regional hub and center of excellence for medical travel and care. AHI manages in-bound, non-local access to two integrated medical campuses in Auckland, New Zealand comprised of state-of-the-art diagnostic suites and hospitals as well as over 350 specialist physicians covering all specialties. Dr. Watson has also worked for many years as a medical director for U.S.-based global pharmaceutical companies. In addition, he sits on numerous biotechnology management and investment boards including those for pharma, government and universities. Dr. Watson is a qualified physician who received his medical training in both New Zealand and Australia and has practiced medicine in both countries. He also has a Masters in Business Administration.
David G. Vequist IV, Ph.D.
Founder/Director, Center for Medical Tourism Research
"Retirement Tourism: The Grey Gold"
Retirement Tourism, the movement of retirees (mostly the elderly and pensioners) to other locations (specifically other countries) for retirement, is expected to be one of the most fascinating trends of the 21st century among aging populations in economically developed countries. This trend is tightly connected to health, wellness and medical tourism because in studies of potential retirees, many suggest they would engage in some medical-related procedures in the country in which they would reside. The economic impacts of this movement, to the locations that receive these travelers, has been described in the literature as "Grey Gold." Recent data collected by the Center for Medical Tourism Research (CMTR) sheds some light on the preferences and interest of these potential retirement tourists including possible locations, activities and demographics/psychographics.

"What the Marketplace Says: Critical Insights From Breakthrough Research"
According to research by the Center for Medical Tourism Research (CMTR) in 2010 almost 75% of all potential medical tourists from the U.S. say they would engage in some form of tourism activities during a trip for health, wellness, spa, dental, medical/surgical, reproductive or even retirement tourism. Based on a large sample of over 2,000 potential medical tourists, the CMTR has analyzed the types of tourism activities that these travelers would prefer to engage in and have broken this data down by expected medical procedure, country preference, and demographics. This analysis sheds more light, for the first time, on this fascinating link between tourism and healthcare from which the industry, medical tourism, draws its name. This information could be helpful for wellness destinations and industries aligned with medical tourism such as hospitality, tourism, and government stakeholders.

About David: David G. Vequist IV, Ph.D. is the Founder and Director of the Center for Medical Tourism Research (CMTR -- www.medicaltourismresearch.org), the first academic center devoted to research of the Medical Tourism industry. In his previous careers, Dr. Vequist was a Human Resources executive at a joint venture with HCA and a management consultant for Ernst & Young, LLP. He received his Ph.D. and Masters from the University of Tulsa and his B.S. from Northern Arizona University. Dr. Vequist is a well-known thought leader, author, speaker, and presenter on the subject of health/wellness/medical/retirement tourism around the world.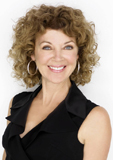 Anne Dimon
Publisher/Editor, Travel To Wellness Inc.
"What Sellers and Suppliers Need to Know to Develop the Wellness Niche"
This session offers travel sellers and suppliers essential information about how to develop the wellness travel niche. How do you source the product, which goes well beyond spas? How do you find clients? What types of questions should you ask to recommend just the right product for each client? And lastly, how to you add value and engage the client? Learn step-by-step how to build loyalty and generate repeat business in the wellness sector.

About Anne: A professional travel writer, industry journalist and editor for the last 20 years, Anne Dimon has traveled the world – close to 40 countries – for a variety of publications in Canada, the U.S. the U.K. and Asia. She has written for the Toronto Star and other Canadian newspapers, Clean Eating magazine, and Spa Business in Britain. Six years ago, she launched www.traveltowellness.com, the first editorially-driven online magazine for the wellness-minded. As publisher/editor of TraveltoWellness.com, Anne also walks the wellness talk. She has hiked Mt. Kenya, trekked to the bottom of the Grand Canyon, kayaked in the Gulf Islands of B.C. and completed a grueling 16-mile hike on Vancouver Island. Outside the industry, she has also been recognized by the Ontario Heart & Stroke Foundation for participating in the effort to ban smoking in public areas in the province.
Susie Ellis
President, SpaFinder, Inc.
"Medical Tourism and Wellness Tourism: Where Do Spas Fit In?"
This session will explore the details of what clients want in wellness vacations. With a greater understanding of the consumers' mindset, travel agents will learn how they can offer a higher level of service to consumers looking to book wellness vacations. Also on the agenda is an in-depth discussion of how savvy marketing can be used to quickly position a travel agent as an expert in
this niche.

About Susie: Susie is president of SpaFinder, Inc., a leading global spa, media and marketing company. Author of SpaFinder's annual Spa Trend Report, now in its 9th year, she is a recognized analyst and frequent speaker at industry events as well as a regular contributor to NewBeauty magazine. Ms. Ellis is a founder and board member of the Global Spa & Wellness Summit; a member of the board of the Center for Medical Tourism Research (CMTR); and the Spa Advisory Board for the University of California, Irvine, Spa and Hospitality Management Program. She is the co-author of the SRI International research report, "Wellness Tourism and Medical Tourism: Where Do Spas Fit?" (2011). Her articles have been published in "Understanding the Global Spa Industry," Medical Tourism Magazine, Spa Business, European Spa and Asia Spa, and she is frequently quoted in leading media, including The New York Times, USA Today andThe Daily Telegraph. Ms. Ellis holds an MBA from UCLA.
Nishant Bagadia
President, Strategy & Business Development, Health Travel Technologies, Inc.
"Technology Trending: What You Need to Know About Cloud-Based Solutions, Social Media and Mobile Apps"
This session will describe how the various industry stakeholders—travel agencies, health insurance agents, TPA's, hospitals, surgeons and patients—can optimize the health travel management process for the patient through the right cloud-based technology solutions, social media and mobile applications. From managing new inquiries, to handling medical records, making quotes, collecting payments and managing claims, booking procedures, building travel itineraries—a connected technology platform will enable seamless health travel processes for all parties involved. Mobile solutions, in particular for the doctors and patients, will be the key to communication and relationship building for the patient's medical (and travel) needs. Being in Silicon Valley, Health Travel Technologies has been powering international health travel for industry stakeholders since 2006, and this presentation will use case studies and examples to illustrate how this industry will be transformed through technology and social applications over the coming years.

About Nishant: Nishant Bagadia is the VP of Strategy and Business Development at Health Travel Technologies (HTT). HTT provides cloud-based applications to power and connect a global health care industry; in particular, enabling high-touch customer service and relationships between patients and doctors. He is a former Business Technology Consultant at Deloitte Consulting LLP, USA, and was the Business Development Officer at BrainReactions LLC, in Madison WI, an innovation start-up company. His Master's degree in Sociology is from the London School of Economics, and he has a Bachelor's degree from the University of Wisconsin-Madison. He is also a PhD student at the University of California-Berkeley and University of California San Francisco; all focusing on anthropology in the international healthcare sector.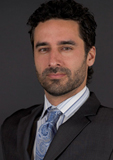 Robert Page
VP of Operations, MedToGo International
About Robert: Robert Page is the co-founder of MedToGo International and the co-author of the Mexico: Health and Safety Travel Guide, Editions 1 & 2 as well as the Yucatan: Healthy Traveler's Handbook. Founded in 2000, Robert and his US physician-partners mapped Mexico's health care system and published a guidebook to Mexico's best English-speaking doctors and qualified hospitals. The chief field researcher, Robert spent more than three years pre-screening physicians and medical facilities throughout Mexico. In 2006, after several of their personal patients from their medical clinic in Tempe, Arizona began enquiring about the possibility of going abroad for surgery, MedToGo coordinated its first of many surgeries in Mexico, organically transitioning from a publisher of travel health literature to medical tourism facilitator. During this time Robert has facilitated patient care, managed a team of health care coordinators, created patient-care protocols, spoken at various national and international conferences as well as opened nearly a dozen markets within Mexico and Costa Rica.

DR PREM
Chartered Consultant | Author
DrPrem.com
Dr Prem: Author of various guidebooks, Dr Prem is world renowned chartered consultant, writer and speaker. He has traveled to more than 30 countries, and has consulted more than hundred healthcare organizations, including governments & large private companies and healthcare event organizations. He is also founder of various business and initiatives across the globe. Dr Prem is also founder of Global Healthcare Network (dedicated site for global healthcare professionals) and he is also Chief Editor of Health First Magazine. Currently, Dr Prem is providing independent consultancy services and trainings to various governments and large healthcare organizations and investors.
Visit Dr Prem at www.DrPrem.com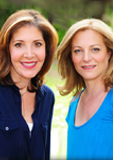 Kathryn Kaycoff-Manos, MA;
Lauri Berger de Brito
Co-Founders of Global IVF, Inc.
Co-Owners of Agency for Surrogacy Solutions, Inc.
About Kathryn and Lauri: Kathryn Kaycoff-Manos and Lauri Berger de Brito went through years of infertility before turning to surrogacy and egg donation. Their personal struggles with infertility inspired them to redirected their creative, managerial, research, and people skills as television producers, to help others hoping to build their families through ART. Over 8 years ago they formed their internationally renowned surrogacy agency, Agency for Surrogacy Solutions, Inc. and have been helping people become parents through surrogacy, assisting with more than 300 surrogacy journeys.
More recently, after noticing a lack of information for patients searching for affordable fertility treatment worldwide, the two women founded Global IVF, Inc. - an unbiased web portal designed specifically to offer guidance, tips, recommendations and pointers about traveling for fertility treatment. In addition, the two women offer consulting services for businesses looking to attract medical tourism clients, especially in, but not limited to, cross border reproductive care.
Both Lauri and Kathryn have been quoted as fertility/surrogacy experts in major newspapers and magazines, and have appeared on numerous radio and television programs. The two women's expertise on fertility travel makes them popular speakers for international conferences, and they've most recently spoken at or will be speaking at conferences including Healthy Nation Ukraine 2012 , START ART 2011, Global Connected Care Conference & 3rd MediTour Expo, Medical Tourism Conference in Barbados, and START ART 2012. They have been featured on NBC's Today show, ABC's World News Tonight, KNBC along with front page articles in The Wall Street Journal, the Los Angeles Times, plus features in Parenting Magazine, Conceive On-Line, iparenting and numerous books. Kathryn and Lauri are members of many fertility-related professional and support organizations including PVED, RESOLVE, ASRM, AFA and ESHRE. They are based in Los Angeles and you can learn more about their companies at: www.agency4solutions.com and www.globalivf.com
stuart katz
President of TAL Tours & Deluxe Kosher Tours

About Stuart Katz: IsraMedica CEO Stuart Katz has worked in the travel industry for most of his professional life. In addition to his duties at IsraMedica, he has occupied other major roles in the field:

He currently serves as the President of TAL Tours, one of Israel's premier tour operators.  In over two decades with TAL Tours, Stuart has helped make the dream of travel to Israel a reality for thousands of tourists of all faiths. 

Stuart also is President of Deluxe Kosher Tours, which he founded in 2009.  Deluxe Kosher Tours provides 5-star travel around the world, offering kosher food and deluxe accommodations.

As past Managing Director of Israir USA, Stuart led the American branch office of one of Israel's leading airlines.
Now as CEO of IsraMedica, Stuart embraced the opportunity to participate in one of the greatest revolutions in healthcare and travel – the growth of well-being &medical tourism. He believes it will change the ways in which medical care will be offered to the American public, by providing greater choice and value.
As a travel industry leader, Stuart has long been an advocate of the concierge approach to tour operations. No detail should be too small for individual attention and no travel dream too great for it to be realized. In his work, he promotes unique travel experiences combined with the highest level of personal service.
An avid student, Stuart received both a master's degree in business administration (MBA) and a master's degree in public health (MPH). His academic background in both business and healthcare provides him with a unique perspective on the medical tourism industry today.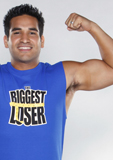 Sione Fa
The Biggest Loser Contestant

About Sione: Sione Fa, 33 years old, is an AFAA certified personal and group trainer and a sought after motivation speaker who has appeared before groups from Target, GM, Safelite and many others. Sione's passion for wellness and training came while he was on The Biggest Loser season 7 going through his own personal journey to weight loss. Prior to the show, he weighed in at 372 lbs. and now weighs 245 lbs. He calls Southern Utah his home, with his wife, Britni and two kids, Maizi and Soakai, where he is a full time trainer at The Biggest Loser Resort. Sione will share his journey, his secrets to lifestyle transformation, and an insight into the magic of The Biggest Loser Resorts.


Asli Akyavas
International Services Director at Anadolu Medical Center (Istanbul/ Turkey)

About Asli: Asli Akyavas is the International Services Director at Anadolu Medical Center (Istanbul/ Turkey)in affiliation with Johns Hopkins Medicine USA. She is an international business professional with over 14 years of experience managing complex projects in multinational and domestic corporations in health, durable goods, and international trade sectors. Ms. Akyavas has a BA degree from Bogazici University in International Relations and Political Science. She previously worked at Arcelik (leading company in durable consumer good industry in Turkey) as International Advertising and Brand Manager, leading the advertising campaigns and marketing communications with the company branch offices in the European, Central Asian and North African markets. At Anadolu Medical Center, she created the vision, formulated the strategy, and presented the master plan for the International Services Department when the hospital opened in 2005, successfully getting buy-in from the leadership team through persuasive and research-based approach to establish the Center as a preferred destination for medical care in the region. She implemented effective marketing strategies to brand the hospital as a medical travel destination in Eastern Europe, Southern Eurasia and the Middle East, becoming a market leader with the highest market share in the Romanian, Bulgarian, Iraqi and the CIS markets.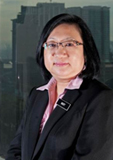 DR. MARY WONG LAI LIN, CEO MHTC
CEO MHTC

About Mary: Dr. Mary Wong Lai Lin is the CEO of Malaysia Healthcare Travel Council (MHTC). MHTC has been set up under the Ministry of Health as the primary agency to develop and promote the healthcare travel industry and to position Malaysia as the healthcare destination of choice.
Dr. Mary Wong has wide experiences in healthcare management and planning, having served in various capacities in the Ministry of Health Malaysia, both at state and federal level. At the Ministry level, she was involved in planning, implementing and evaluating of health policies and programs.
Dr. Mary Wong has a law degree from the University of London, a master's degree in Health Services Management from the University of Manchester, UK and she earned her doctorate in Health Policy, Economics and Financing from the National University
of Singapore.
Linden Schaffer
Director | Pravassa

About Linden: Early on in her career Linden realized that in order for her to function at full capacity, she needed to find ways to relax and retreat even if it was only for a couple of hours. An avid yogi for the past 15 years and Pilates devotee for five, Linden turned to both wellness techniques as a way to balance out a stressful career in the fashion industry. On the road she started to seek out yoga studios, spas and saunas; anything that would help with jet lag and offer her a place to get centered. Concluding her 15-year career after successfully launching a multimillion-dollar footwear business for Diane von Furstenberg, Linden fused her personal interests with her business savvy and launched Pravassa In 2009. In fact, the first unofficial Pravassa vacation was her wedding. Sixty guests gathered at an Estancia outside of Buenos Aires, Argentina for a weekend of local, organic food, yoga and Thai massage. Linden's goal is to help all Pravassa travelers learn life changing wellness techniques while in spectacular settings, enabling them to take home the tools to incorporate these changes into their every day life. As a 2011 winner of the British Airways Face of Opportunity Contest, Linden continues to spread the message of wellness through healthy travel around the globe as well as writing articles for MindBodyGreen and Well+GoodNYC.