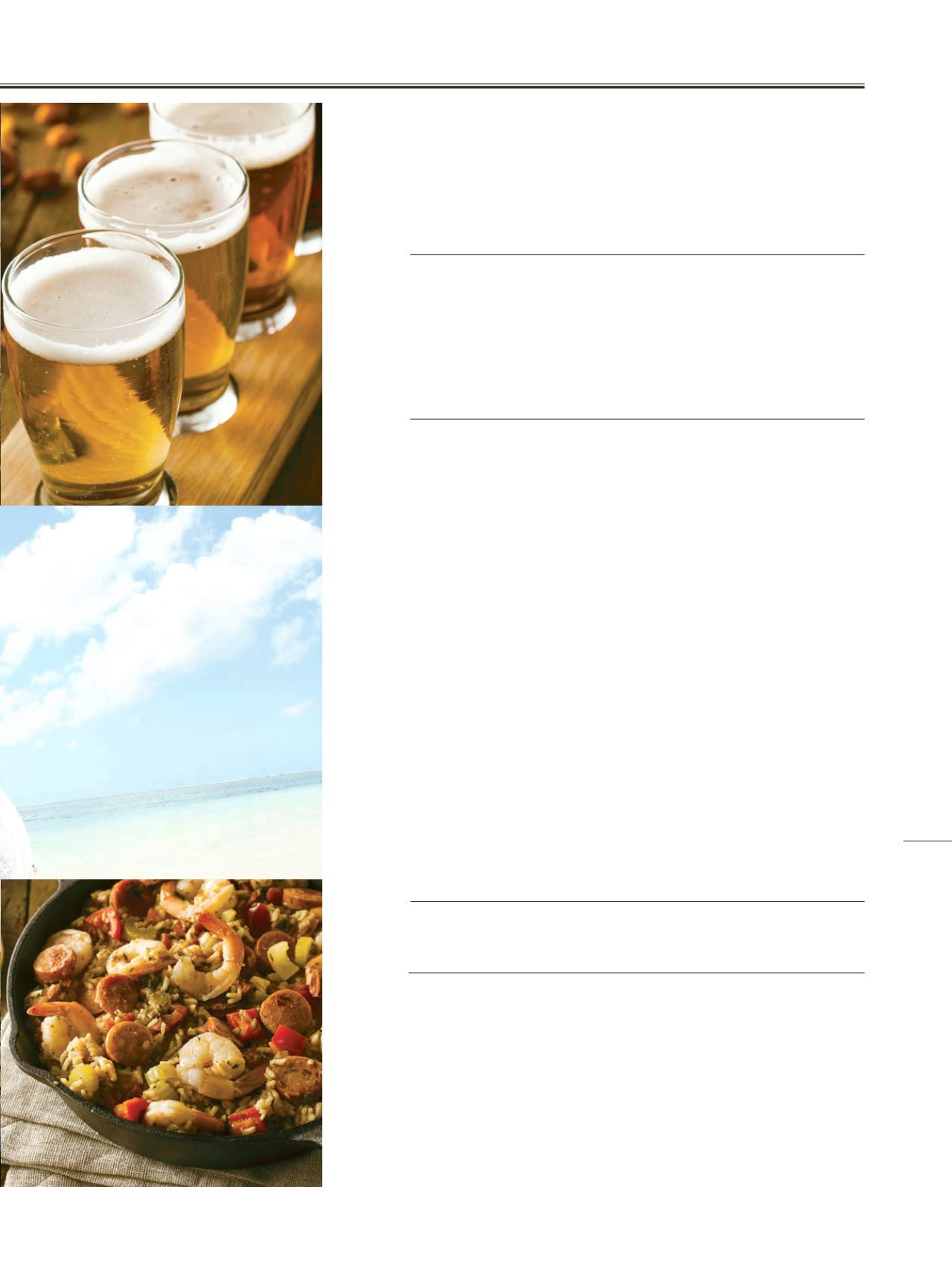 . . . . . . . . . . .Nicolé Mazza
. . . . . . . . . . . . . . . . . . .Matthew Schroeder
. . . . . . . . .Sean Ayling
. . . . . . . .Alissa Schelp, Maria Theobald, David DaCosta
. . . . . .Kevin Cornelius
. . . . . . . . . . . . . .Gregg Nielsen, Victoria Sciortino
. . . . . . . . .Lori Harris, Cathie Lewis-Hardy, Bonnie Friedman,
Kathy Bunbury, Sara Pucely
COVER PHOTO: ©Karisma Hotels and Resorts.
©American Marketing Group, Inc. All rights reserved. Photocopying or electronic redistribution is strictly
prohibited without the express written permission of the Editor-in-Chief. Coupon oŠers only valid on
original coupon. Prices and availability of oŠers are subject to change without notice.
Letter From The Publisher
Great Deals on Romantic Getaways
A Message From Your Travel Agent
The Epitome of Luxury and Personalized Service.
RIVER CRUISING THE SLOW LANE
THE TOP 5 CRAFT BEER DESTINATIONS
Grab the gang and get ready for an unforgettable vacation!
DINING OUT IN THE BIG EASY
New Orleans is one of America's greatest culinary carnivals, so
don't miss out on some of its best bites.
A James Beard Award-winning TV personality, chef, food writer
and teacher, the lovable Andrew Zimmern fills us in on some of his
favorite travel adventures.
Say "I do!" to the perfect wedding.
CONTENTS